Spircocerca is a dangerous worm that is potentially infecting dogs all over JHB. Read the attached article for more info about this nasty parasite & how to prevent it.

A fat animal is an unhealthy animal!
Being overweight predisposes your pet to (amongst others)  joint pain, diabetes, pancreatitis, raised blood pressure, increased anaesthetic risk, heart failure and respiratory complications. Feeding the right food at the right quantity, with the correct level of exercise is vital to your pets continued health. Feel free to ask us for advice about your pets weight.
Don't forget to check your pets teeth!
Bad breath is usually as a result of poor oral health. If your pets teeth are not sparkling white or if the gums are red (not pink) or bleed easily, then dental attention is probably required. We have a top-class dental set-up to help restore your pets' mouth back to optimal health (and pleasant smelling!!) Click HERE for a great article about your pets oral health.

Don't ignore a limp!
If your pet limps for more than 3 days, he/she needs to be seen.  Leaving a problem for longer can result in rapid progression of joint disease (arthritis).  Our modern X-ray facilities can aid in the diagnosis of many joint and bone related problems.
How often should I deworm my pet?
We recommend deworming dogs and cats every 3-4 months. The dewormers (which are available from our receptionists) are effective against all the major worm groups. This is especially important where young children are present, as potentially serious medical complications can arise from pet worm infestations in humans.
PS - it is also a good idea to deworm all the humans periodically as well!
Why is vaccination important?
Vaccination protects our pets against several potentially serious and even fatal diseases. In earlier years, these diseases caused great devastation and suffering, but are now largely preventable through vaccination. We can advise you on the correct vaccination schedule for your pets.
Does my pet need tick and flea control?
Ticks and fleas, besides causing pain and irritation can also transmit diseases. They are not always easily seen and can become a major problem in the household very quickly! Prevention is so much easier than cure. We have a range of very effective, easy to use products that will keep your pet free from these nasty parasites. Although less prevalent in winter, they are present all year round, so your pets should continue to receive treatment throughout the year. We do not recommend powders or shampoos as a form of prophylaxis as these do not provide any residual activity, and are not particularly effective.
GREAT NEW ARTICLE:

If you are looking for a great guide on how to brush your pets teeth, click on the link below. We keep a great range of toothbrushes, toothpaste and other dental treats for your pets optimal dental health.

Vet Articles
Chronic diarrhoea in dogs and cats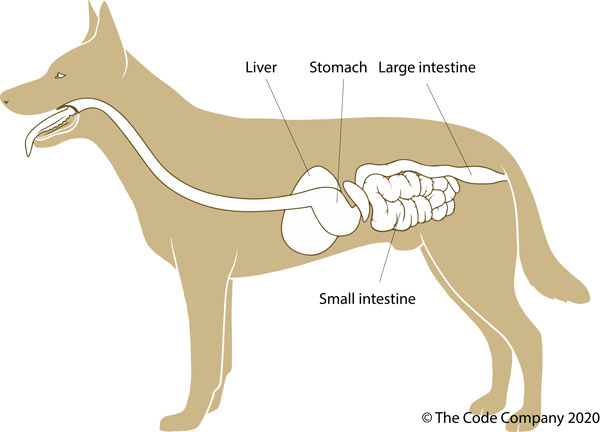 My pet has recurring episodes of loose stools
What is chronic diarrhoea?
Chronic refers to a disease that has been ongoing, either persistently or intermittently for three weeks or more. Whereas diarrhoea, as many of us can relate, is the passing of soft or loose stool. This stool is usually soft enough that it needs to be scraped up rather than picked up. It can range from the consistency of thick porridge to watery like soup.




Acute Abdomen
My pet won't eat, has a distended belly, is retching, and appears restless and in pain. She seemed fine yesterday, what could be the cause?
Now and again pet owners are faced with emergency situations when their pets are suddenly in severe belly pain. Unexpectedly, both the owner and the pet are in a moment of anxiety and distress. So what could possibly be going on? This sudden severe belly pain is what veterinarians call an acute abdomen.
What is acute abdomen?
Acute means to happen suddenly, while the abdomen is the lower part of the trunk of the body, often referred to as the belly. The term acute abdomen refers to sudden pain in the belly. This sudden, severe pain in an animal's belly should be treated as an emergency and requires immediate evaluation and response by the vet.




My pet lost a patch of fur and developed a massive sore overnight. It looks like a burn wound.
Hotspots (Acute moist dermatitis or moist eczema)
Acute moist dermatitis is a skin ailment in pets that's caused by a trigger like an itch or pain, and exacerbated by the pet's scratching and licking until it becomes a large bare patch of painful skin lesion. Since the lesion is an open painful wound, it's referred to more commonly as a hotspot.




Acral lick granuloma
My pet does not stop licking his leg and has a huge sore where he licks
When a pet owner brings their animal in to the vet with a firm, raised, angry red bump on the pet's leg or ankle, complaining that the animal (a dog more often than a cat) won't stop licking at it, the vet knows that there is a potentially long road of diagnosis and treatment ahead. The symptoms and behaviour described here are common in what's called acral lick granuloma.




My dog is tilting his head to the side, and seems to be off balance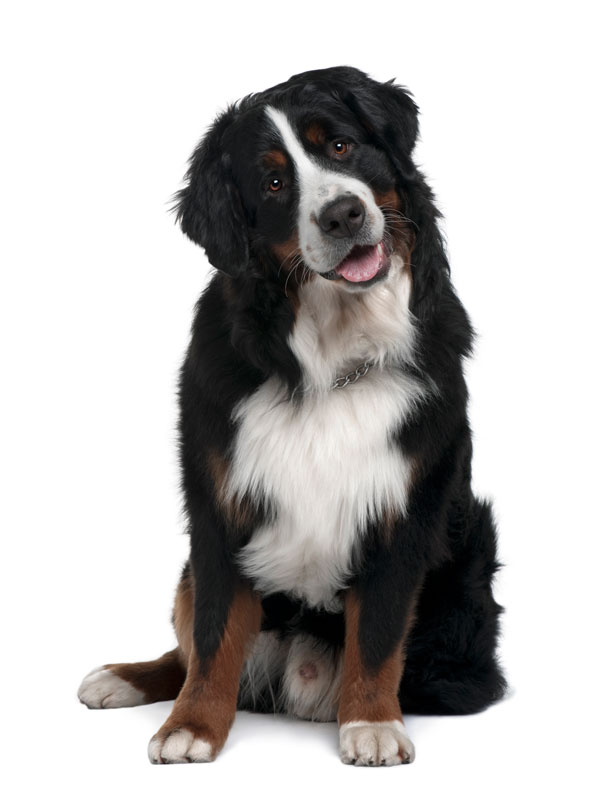 Head tilt - Vestibular disease
The vestibular system
The vestibular system is the body's 'balance messenger' – giving mammals (including humans and pets) key sensory information that allows us to stay upright and properly orientated in the world. The vestibular system is made up of two main components: the inner ear and the brain.




Coronavirus and your pets
Now that the coronavirus has hit South Africa's shores, and several people have been confirmed to have the disease, COVID-19, there are many pet owners who are concerned about how COVID-19 will affect them and their pets.
Now that the coronavirus has hit South Africa's shores, and several people have been confirmed to have the disease, COVID-19, there are many pet owners who are concerned about how COVID-19 will affect them and their pets.
Background
Coronavirus disease 2019 (COVID-19) is a disease caused by the coronavirus SARS-CoV-2. The source of the coronavirus is believed to be a 'wet market' in Wuhan, China, which sold both dead and live animals including fish and birds. Currently, there is no evidence suggesting a specific animal host as a virus reservoir, and further investigations are ongoing.




My little dog is coughing often and sometimes seems to struggle to breathe.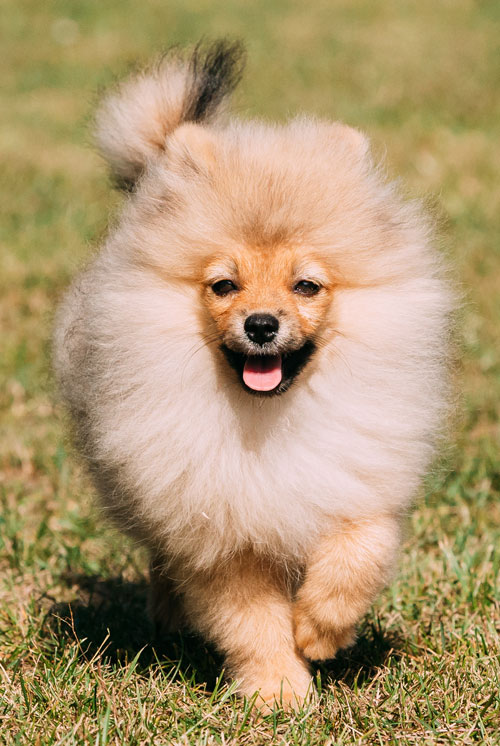 Tracheal collapse
What is tracheal collapse?
Tracheal collapse is a common cause of coughing and airway obstruction in dogs. The trachea, which is also known as the "windpipe", provides the air supply from the outside to the lungs. The trachea can be thought of as resembling a vacuum cleaner pipe. It is a flexible but firm tube that is reinforced by strong cartilage rings. These rings are not complete but rather "c-shaped", with the open end of the "c" facing to the inside of the neck with a ligament attaching from the one end of the C to the other. Sometimes these cartilage rings weaken and cannot hold their shape causing the trachea to narrow or even close, making it more difficult for air to pass through.




My cat is eating like crazy and not picking up weight
Hyperthyroidism in cats
What is hyperthyroidism?

Hyperthyroidism is a condition that arises from an excessive production and secretion of active thyroid hormones by an abnormally functioning thyroid gland. First recognised in the late 1970's, the frequency of diagnosis has escalated dramatically - currently it is the most common endocrine (hormone system) disease in cats and also one of the more frequently diagnosed disorders in the veterinary field. The condition is estimated to affect 1 in 300 cats.




My dog's nose seems to be all clogged up and hard and he is not well at all
Distemper in dogs
Following recent outbreaks of Distemper (Hondesiekte in Afrikaans) in Kwa Zulu Natal and Gauteng, it is important to have an understanding of this disease which is fatal in half of all cases of dogs that contract the disease.




My older German Shepherd Dog seems to be getting weak in its hindquarters
Degenerative Myelopathy
This article outlines a genetic disorder that mainly German Shepherd dogs are prone to. There are other breeds affected by this condition too like Chesapeake Bay Retrievers, Corgis, Boxers, Wirehaired Fox Terriers and Rhodesian Ridgebacks, however, the disease is mostly seen in German Shepherds.

If one breaks down the name of the disease it describes what happens with the disease. Degeneration refers to a breaking down or deterioration of something. That "something" in this case is myelin which is the insulating sheath around neurons in the spinal cord. Neurons are the "electrical wires" of the nervous system and one can compare myelin to the insulating plastic around the wires, almost like one would find with an electrical cord. Whenever a term is followed by "pathy" it refers to a disease or disorder in a certain part of the body. In this case the spinal cord.