Spircocerca is a dangerous worm that is potentially infecting dogs all over JHB. Read the attached article for more info about this nasty parasite & how to prevent it.

A fat animal is an unhealthy animal!
Being overweight predisposes your pet to (amongst others)  joint pain, diabetes, pancreatitis, raised blood pressure, increased anaesthetic risk, heart failure and respiratory complications. Feeding the right food at the right quantity, with the correct level of exercise is vital to your pets continued health. Feel free to ask us for advice about your pets weight.
Don't forget to check your pets teeth!
Bad breath is usually as a result of poor oral health. If your pets teeth are not sparkling white or if the gums are red (not pink) or bleed easily, then dental attention is probably required. We have a top-class dental set-up to help restore your pets' mouth back to optimal health (and pleasant smelling!!) Click HERE for a great article about your pets oral health.

Don't ignore a limp!
If your pet limps for more than 3 days, he/she needs to be seen.  Leaving a problem for longer can result in rapid progression of joint disease (arthritis).  Our modern X-ray facilities can aid in the diagnosis of many joint and bone related problems.
How often should I deworm my pet?
We recommend deworming dogs and cats every 3-4 months. The dewormers (which are available from our receptionists) are effective against all the major worm groups. This is especially important where young children are present, as potentially serious medical complications can arise from pet worm infestations in humans.
PS - it is also a good idea to deworm all the humans periodically as well!
Why is vaccination important?
Vaccination protects our pets against several potentially serious and even fatal diseases. In earlier years, these diseases caused great devastation and suffering, but are now largely preventable through vaccination. We can advise you on the correct vaccination schedule for your pets.
Does my pet need tick and flea control?
Ticks and fleas, besides causing pain and irritation can also transmit diseases. They are not always easily seen and can become a major problem in the household very quickly! Prevention is so much easier than cure. We have a range of very effective, easy to use products that will keep your pet free from these nasty parasites. Although less prevalent in winter, they are present all year round, so your pets should continue to receive treatment throughout the year. We do not recommend powders or shampoos as a form of prophylaxis as these do not provide any residual activity, and are not particularly effective.
GREAT NEW ARTICLE:

If you are looking for a great guide on how to brush your pets teeth, click on the link below. We keep a great range of toothbrushes, toothpaste and other dental treats for your pets optimal dental health.

Vet Articles
When is it more than just a tummy ache?
Pancreatitis
The pancreas is a small gland that is situated next to the stomach and first part of the small intestine in the front of the abdomen. As in humans, it performs two main functions in dogs and cats.
It is responsible for producing some of the special chemicals called enzymes which aid in the digestion of food. Enzymes are usually inactive within the pancreas. They are activated when they are released into the small intestine through ducts. Enzymes break down the food into smaller particles which can then be absorbed through the intestinal wall into the blood stream.
The other main function of the pancreas is to help regulate blood sugar. The pancreas produces special messengers called hormones. Insulin is one such hormone. These hormones tell the body when to release or store glucose into the cells.
Sometimes the digestive enzymes are released within the pancreas, instead of within the small intestine. When this happens, it causes severe inflammation and death of some of the pancreatic cells. This can affect surrounding abdominal organs, such as the liver. When inflammation occurs it is usually very painful and is described as pancreatitis. Pancreatitis can be acute, where the inflammation is not associated with permanent damage or it can be chronic. A chronic pancreatitis results in the pancreas becoming smaller and harder than normal and this affects the function of this important organ. Pancreatitis can become very severe very quickly and cause your pet to suffer with intense pain so it is important for your pet to receive veterinary attention as soon as you suspect there may be something wrong.




Tis The Season To Be Jolly
Guidelines for Keeping Your Pet Safe This Christmas
As the end of the year draws to a close, most businesses start to slow down in anticipation of a well-needed rest. The veterinary world however, braces itself for its busiest time. The holiday season comes with a multitude of risks for animals. This occurs for many reasons, some of them are out of our control, including climatic changes and prevalence of certain parasites, but many of them can be guarded against if the pet owner is aware and vigilant.




Kidney Failure
Kidney Failure in Dogs and Cats
The kidneys are very important organs of the animal body and play an important role in the normal day to day functioning of the body. They act like a specialised type of filter by retaining the appropriate amount of different salts (electrolytes) to maintain fluid balance in the body. They secrete a hormone which is involved in the production of red blood cells. The kidneys are also responsible for getting rid of waste products through the urine, especially those that are produced by the breakdown of protein in food. Kidney failure starts as soon as the kidneys are damaged due to disease, damage or old age, however in animals most owners only start seeing the clinical symptoms of kidney failure once more than 70 to 75 % of the kidneys have been destroyed or damaged. This means that of two kidneys, as little as only half of one is functioning normally before the signs of kidney failure become evident. At this stage the kidneys can no longer adapt to maintain a normal fluid and electrolyte balance in the body, and are no longer able to expel toxins as efficiently as before. The challenge with treating kidney disease is that the kidneys do not have the capacity to regenerate like other organs like the liver. This means that it is very important to look out for the symptoms of kidney failure so treatment can commence as soon as possible to preserve as much of the kidneys as possible.




Socialisation - The Critical Period
Socialisation of pets
Vets recognise the importance of looking at animals not only from a health point of view, but from a holistic point of view where the animal's health is but one part of the overall wellbeing of the animal. Aspects like nutrition, shelter, behaviour and training form as an important part of an animal's overall wellbeing as the physical and medical condition of the animal. Our domestic pets are kept as companions and the success of a pet in a household is not only measured by its longevity and health, but also how it fits into the home and interacts with the rest of the members of the household. More importantly, most pets do not stay confined to their home all the time, but often go out with the owner and interact with other animals and human beings. Just as there are rules for humans for good and acceptable public behaviour, so there are rules for good animal behaviour.




Hand Rearing Young Animals - A Basic Guideline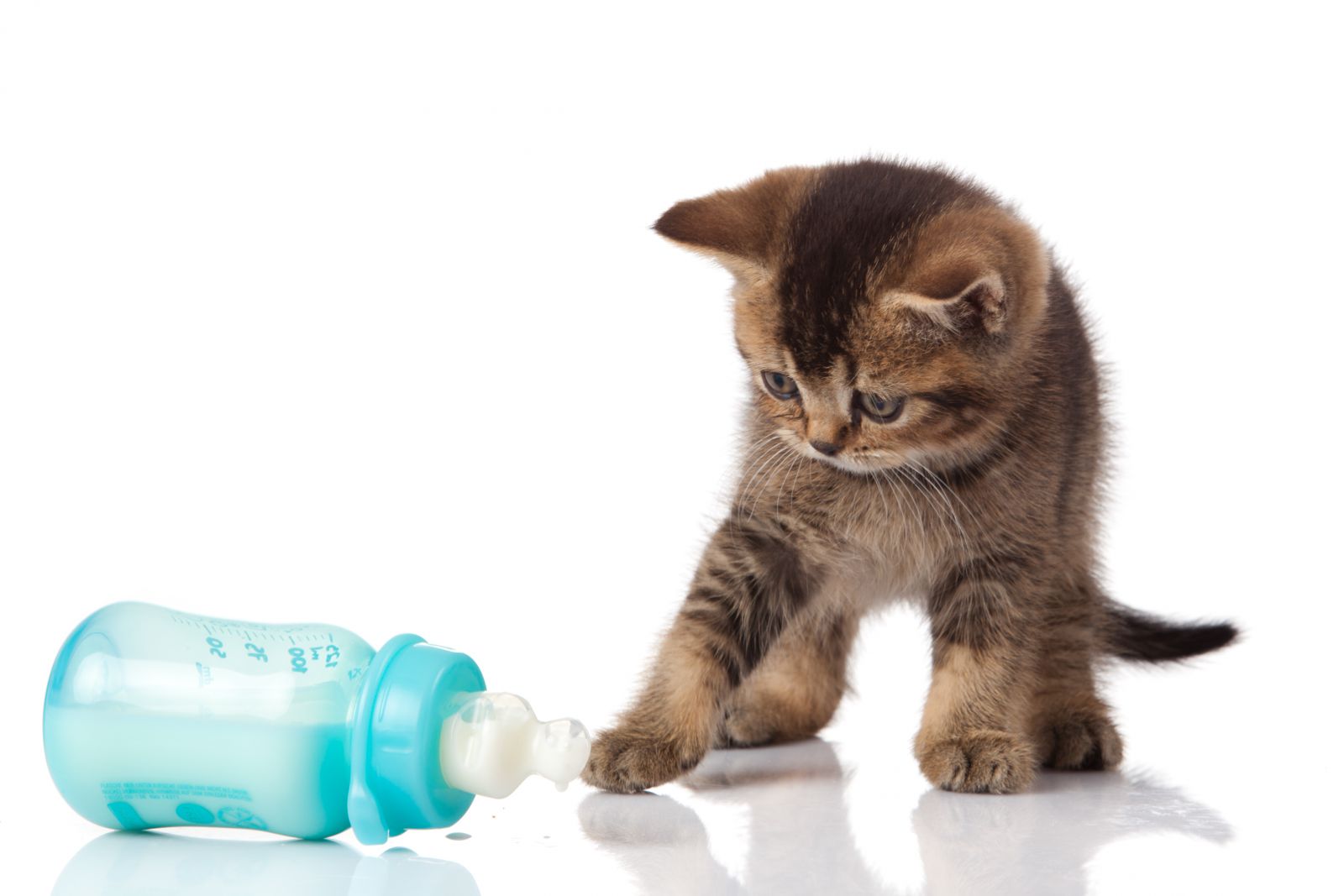 Hand Rearing Animals
The birth of a litter is a very exciting event, but it is also a huge responsibility for the owner, as many things can go wrong. Besides the birth process itself, problems can occur with the young animals due to birth defects, infections, or insufficient mothering care. In these cases hand rearing may be necessary.

There is a huge amount of commitment required for hand rearing. The main principles of concern are providing correct nutrition; temperature control; good hygiene; and monitoring urination and defecation.




Ear Infections in Your Pet
Ear infection
Ear infections are common in dogs, and to a lesser degree in cats. The anatomy of the animal predisposes them to this condition. The ear canal of the dog and cat follows the shape of an "L", going first downwards and then horisontally. This shape makes it difficult for debris and water that go into the ear to come out, against the force of gravity.




Do cats get colds?
Snuffles - Feline Rhinotracheitis
Just like humans and most other domestic animal species, cats can also catch colds. In cats, this disease is referred to as Snuffles – quite an apt name for all the sniffing and snorting associated with this disease. The learned name for this disease is Feline Rhinotracheitis. This name describes the disease well;




Do Dogs get colds?
What is cracking with Kennel Cough?
Canine Infectious Tracheobronchitis, or as it is more commonly known, Kennel Cough, is an upper respiratory tract disease of dogs that is found throughout the world. Breaking down the names of disease gives an indication as to how, and which parts of, the respiratory tract are involved.




The Hype about Hyperadrenocortism
Cushings Syndrome in animals
Hyperadrenocorticism, or Cushing's Disease, is a condition whereby the level of cortisol in the body is too high. It is a condition which is also found in humans and the name Cushing's Disease or also commonly known as Cushing's Syndrome comes from Harvey Cushing, who in 1912, was one of the first physicians to report a patient affected with excessive cortisol hormone also otherwise known as glucocorticoid.




Diabetes Defined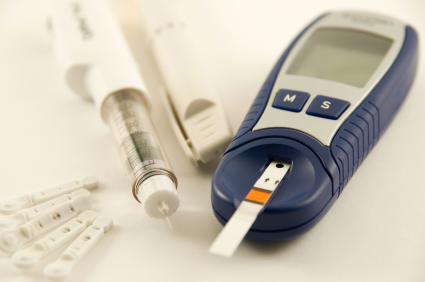 Diabetes in dogs and cats
The pancreas is an organ in the body which is closely associated with the segment of intestine that leaves the stomach. The pancreas releases enzymes involved in digestion as well as hormones with specific functions. One of these hormones is insulin. Insulin is released from the pancreas in response to the intake of food, especially carbohydrates and to a lesser degree fats and protein. Insulin circulates in the bloodstream and facilitates the uptake of the ingested nutrients into the body's own stores of energy.