Spircocerca is a dangerous worm that is potentially infecting dogs all over JHB. Read the attached article for more info about this nasty parasite & how to prevent it.

A fat animal is an unhealthy animal!
Being overweight predisposes your pet to (amongst others)  joint pain, diabetes, pancreatitis, raised blood pressure, increased anaesthetic risk, heart failure and respiratory complications. Feeding the right food at the right quantity, with the correct level of exercise is vital to your pets continued health. Feel free to ask us for advice about your pets weight.
Don't forget to check your pets teeth!
Bad breath is usually as a result of poor oral health. If your pets teeth are not sparkling white or if the gums are red (not pink) or bleed easily, then dental attention is probably required. We have a top-class dental set-up to help restore your pets' mouth back to optimal health (and pleasant smelling!!) Click HERE for a great article about your pets oral health.

Don't ignore a limp!
If your pet limps for more than 3 days, he/she needs to be seen.  Leaving a problem for longer can result in rapid progression of joint disease (arthritis).  Our modern X-ray facilities can aid in the diagnosis of many joint and bone related problems.
How often should I deworm my pet?
We recommend deworming dogs and cats every 3-4 months. The dewormers (which are available from our receptionists) are effective against all the major worm groups. This is especially important where young children are present, as potentially serious medical complications can arise from pet worm infestations in humans.
PS - it is also a good idea to deworm all the humans periodically as well!
Why is vaccination important?
Vaccination protects our pets against several potentially serious and even fatal diseases. In earlier years, these diseases caused great devastation and suffering, but are now largely preventable through vaccination. We can advise you on the correct vaccination schedule for your pets.
Does my pet need tick and flea control?
Ticks and fleas, besides causing pain and irritation can also transmit diseases. They are not always easily seen and can become a major problem in the household very quickly! Prevention is so much easier than cure. We have a range of very effective, easy to use products that will keep your pet free from these nasty parasites. Although less prevalent in winter, they are present all year round, so your pets should continue to receive treatment throughout the year. We do not recommend powders or shampoos as a form of prophylaxis as these do not provide any residual activity, and are not particularly effective.
GREAT NEW ARTICLE:

If you are looking for a great guide on how to brush your pets teeth, click on the link below. We keep a great range of toothbrushes, toothpaste and other dental treats for your pets optimal dental health.

Vet Articles
Coronavirus and your pets
Now that the coronavirus has hit South Africa's shores, and several people have been confirmed to have the disease, COVID-19, there are many pet owners who are concerned about how COVID-19 will affect them and their pets.
Now that the coronavirus has hit South Africa's shores, and several people have been confirmed to have the disease, COVID-19, there are many pet owners who are concerned about how COVID-19 will affect them and their pets.
Background
Coronavirus disease 2019 (COVID-19) is a disease caused by the coronavirus SARS-CoV-2. The source of the coronavirus is believed to be a 'wet market' in Wuhan, China, which sold both dead and live animals including fish and birds. Currently, there is no evidence suggesting a specific animal host as a virus reservoir, and further investigations are ongoing.




SEPARATION ANXIETY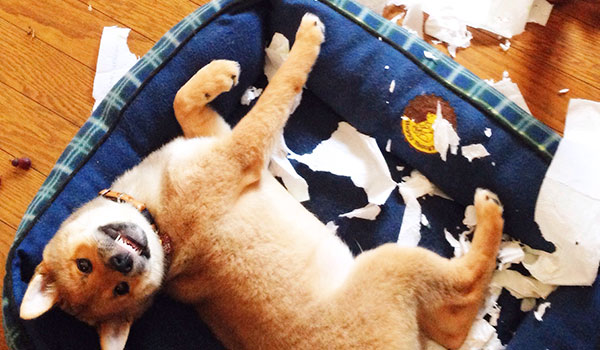 What it is, the symptoms, causes, diagnosis, treatments, and if it is preventable.
What is separation anxiety?
Separation anxiety is a state of distress experienced by a dog or a cat (for our purposes) upon anticipation and/or the realisation of having been left behind by (separated from) the owner and/or other household members (including other pets). It is a behavioural or physical response exhibited by the affected animal and also has a biochemical component at play. It is not uncommon to find pets suffering from separation anxiety who also experience other anxiety-related conditions such as phobias of thunderstorms, loud noises and fireworks.




Making 2020 the best year ever for your pet
10 New Year's Resolutions for your Pet
As we enter a new year and a new decade, many of us make New Year's resolutions for ourselves. This a great time to reconsider one's priorities and establish the foundation for better living habits. Why not do the same for our pets?
1. Make sure they are safe
Depending on which part of the country you live, your surroundings may differ. These days in the big cities, most of us have high walls or fences around our properties. This is usually a great way of keeping unwanted intruders from coming into our personal spaces, but how does it affect our pets? Growing up behind large walls and being confined for most of their lives means that our pets are probably not street smart, at least not to the level of a few decades ago where most properties had no walls or fences around them. Many people these days have electronic gates controlled with remotes which allows one not to have to get out your car to physically open the gate when arriving home. Dogs are social creatures by nature and are also curious, which mean every time the gate opens, they are likely to be tempted to explore the outside and go and "take a sniff" on the pavement. If your dogs have been properly trained, they will likely respond to your calling them back into the property if they do run out. However, if they have not been properly trained, the likelihood of them running into the street and being hit by a car becomes a much bigger risk. Training can be high on your list of New Year's resolutions for your dog, if you have not done so yet. If your dog is not properly trained yet, you will have to ensure there are means inside the property to prevent him or her from getting out the gate. This may take the form of physical barriers like a fence or alternatively may take the form of a correctional collar which the dog wears which emits a tiny electrical current any time the dog comes close to the motor gate, making them associate the vicinity of a motor gate with an unpleasant experience. This will prevent them from running out the gate.




My little dog is coughing often and sometimes seems to struggle to breathe.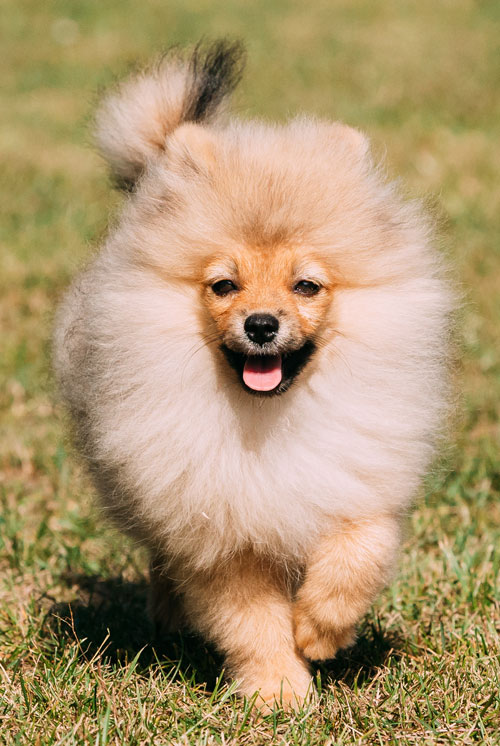 Tracheal collapse
What is tracheal collapse?
Tracheal collapse is a common cause of coughing and airway obstruction in dogs. The trachea, which is also known as the "windpipe", provides the air supply from the outside to the lungs. The trachea can be thought of as resembling a vacuum cleaner pipe. It is a flexible but firm tube that is reinforced by strong cartilage rings. These rings are not complete but rather "c-shaped", with the open end of the "c" facing to the inside of the neck with a ligament attaching from the one end of the C to the other. Sometimes these cartilage rings weaken and cannot hold their shape causing the trachea to narrow or even close, making it more difficult for air to pass through.




How that cute puppy came to cost you R 150 000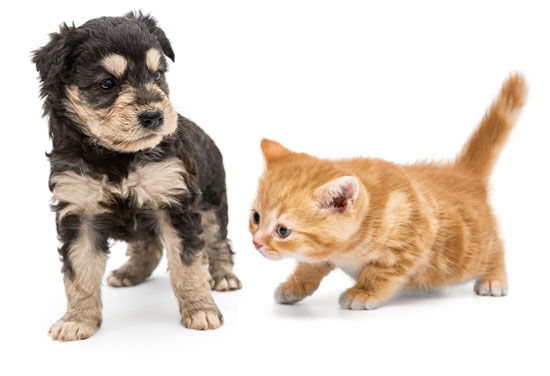 The true cost of owning a pet
We are approaching that time of year when people are considering what to gift people for Christmas and as is often the case, a cute puppy or kitten comes to mind. Many people do the noble thing of going to a shelter or a welfare organisation to adopt a puppy or kitten for a mere R 650. What they fail to realise is that that cute puppy or kitten is not just a R 650 worth purchase but more likely a R 65 000.00 one, or in some cases up to a R 150 000. How is that possible or what do you mean, you might ask?




My cat is eating like crazy and not picking up weight
Hyperthyroidism in cats
What is hyperthyroidism?

Hyperthyroidism is a condition that arises from an excessive production and secretion of active thyroid hormones by an abnormally functioning thyroid gland. First recognised in the late 1970's, the frequency of diagnosis has escalated dramatically - currently it is the most common endocrine (hormone system) disease in cats and also one of the more frequently diagnosed disorders in the veterinary field. The condition is estimated to affect 1 in 300 cats.




My Dog is Pregnant
Midwifery 101 - What to expect when your dog is expecting
Is my dog pregnant?
In the days before high walls and fences in South Africa, it was quite common for dogs to roam around freely in cities and towns; and it was not uncommon to discover out of the blue, that your female dog at home may be pregnant without you knowing how she fell pregnant.

Having said that, in those days most people who had an un-spayed (unsterilized) bitch at home, would have known very well that she was "in season" or "on heat", which is the time the female dog is ready to ovulate and mate, because the whole neighbourhoods' male dogs would have been howling at the door for "a piece of the action".




My Collie is bumping into things and seems to have difficulty with its eye sight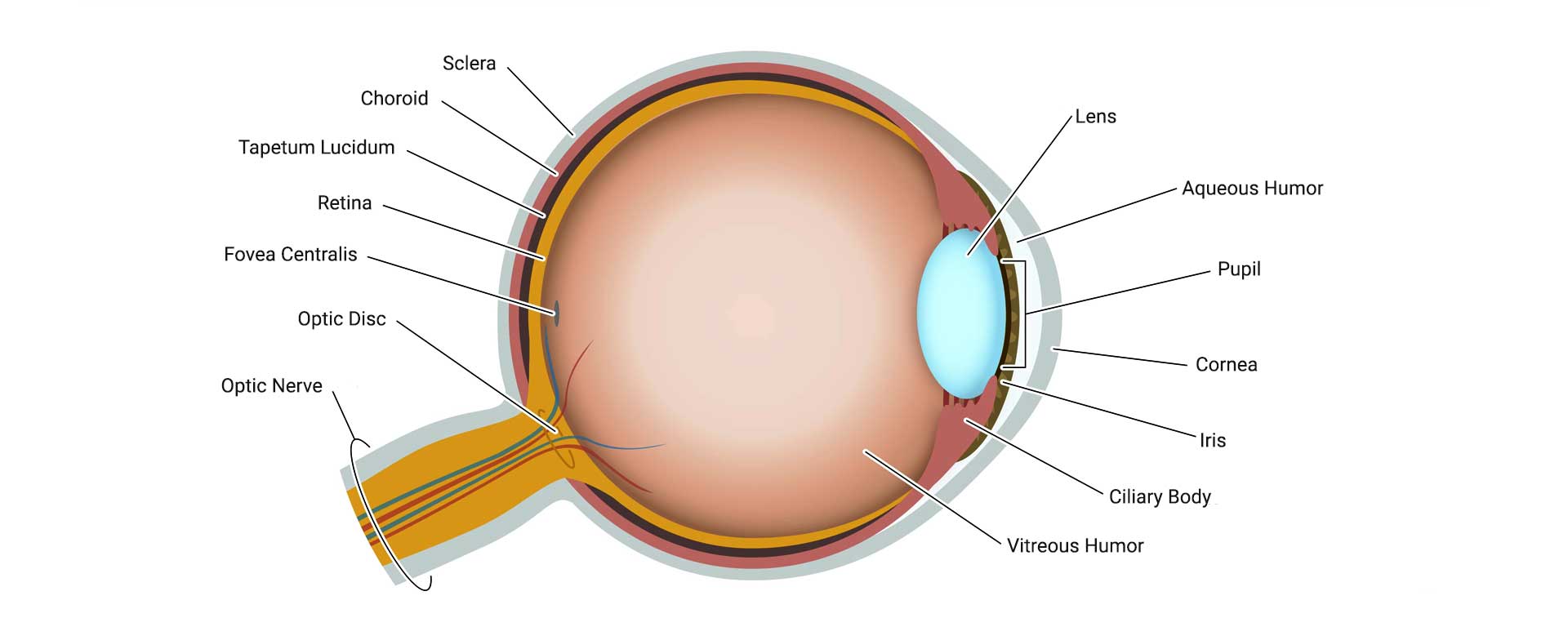 Collie Eye Anomaly
What is Collie eye anomaly?
Collie Eye Anomaly is an inherited condition affecting both eyes of many different Collie type breeds of dogs. Interesting to note, that not only Collie breeds are affected but also some other breeds. Affected breeds include Rough and Smooth Collies, the Shetland Sheepdog, the Australian Shepherd, the Border Collie, the Lancashire Heeler, and the Nova Scotia Duck Tolling Retriever.




From Kitten to Cat
Kitten Behaviour
Tiny fuzz-balls of cuteness - the perfect description for every kitten. We cannot resist them creeping into our hearts.

You have brought your new kitten home and realise it is dependent on you for its every need. For the kitten, the world is huge, brand new and can be a bit scary. Every sight, sound, smell, person and animal are a new experience. These first experiences are likely to influence their future behaviour.




My cat has suddenly gone lame in her hindquarters and seems to be in a lot of pain
Feline Aortic Thromboembolism
What is Feline Aortic Thromboembolism?

Feline Aortic Thromboembolism (ATE) is a condition in cats where a big blood clot settles and blocks the main artery (the aorta) running from the heart to the cat's hind legs. The clot typically settles near the pelvis, where the aorta divides into the two main arteries that extend into the legs.