Spircocerca is a dangerous worm that is potentially infecting dogs all over JHB. Read the attached article for more info about this nasty parasite & how to prevent it.

A fat animal is an unhealthy animal!
Being overweight predisposes your pet to (amongst others)  joint pain, diabetes, pancreatitis, raised blood pressure, increased anaesthetic risk, heart failure and respiratory complications. Feeding the right food at the right quantity, with the correct level of exercise is vital to your pets continued health. Feel free to ask us for advice about your pets weight.
Don't forget to check your pets teeth!
Bad breath is usually as a result of poor oral health. If your pets teeth are not sparkling white or if the gums are red (not pink) or bleed easily, then dental attention is probably required. We have a top-class dental set-up to help restore your pets' mouth back to optimal health (and pleasant smelling!!) Click HERE for a great article about your pets oral health.

Don't ignore a limp!
If your pet limps for more than 3 days, he/she needs to be seen.  Leaving a problem for longer can result in rapid progression of joint disease (arthritis).  Our modern X-ray facilities can aid in the diagnosis of many joint and bone related problems.
How often should I deworm my pet?
We recommend deworming dogs and cats every 3-4 months. The dewormers (which are available from our receptionists) are effective against all the major worm groups. This is especially important where young children are present, as potentially serious medical complications can arise from pet worm infestations in humans.
PS - it is also a good idea to deworm all the humans periodically as well!
Why is vaccination important?
Vaccination protects our pets against several potentially serious and even fatal diseases. In earlier years, these diseases caused great devastation and suffering, but are now largely preventable through vaccination. We can advise you on the correct vaccination schedule for your pets.
Does my pet need tick and flea control?
Ticks and fleas, besides causing pain and irritation can also transmit diseases. They are not always easily seen and can become a major problem in the household very quickly! Prevention is so much easier than cure. We have a range of very effective, easy to use products that will keep your pet free from these nasty parasites. Although less prevalent in winter, they are present all year round, so your pets should continue to receive treatment throughout the year. We do not recommend powders or shampoos as a form of prophylaxis as these do not provide any residual activity, and are not particularly effective.
GREAT NEW ARTICLE:

If you are looking for a great guide on how to brush your pets teeth, click on the link below. We keep a great range of toothbrushes, toothpaste and other dental treats for your pets optimal dental health.

Vet Articles
Do animals also get cataracts?
Cataracts in dogs
Have you ever wondered if animals are also affected by cataracts just like humans? The answer is, YES, as with most human diseases and conditions, animals are also affected by this condition. In this article we will look at how dogs are affected by cataracts, what causes it, the prevention and treatment, and the consequences if left untreated.
What is a cataract?
The lens is the structure within the eye that enables us and animals to see far and near and to focus. A cataract is an opacity within the lens or lens capsule which reduces the passage of light through the lens that can affect vision and will eventually cause blindness. Cataracts prevent light from reaching the nerve centre of the eye, known as the retina. A cataract may start as a small cloudiness within the lens that gradually enlarges as it matures. It is very difficult to predict the progression of the cataract but it most often results in blindness.




Can my kitten make me sick?
Cat Scratch Disease
There are many diseases that can be transmitted from animals to humans. These diseases are called zoonotic diseases. Although the list below is by no means comprehensive, some of the more common diseases that we can get from our household pets are:
Ringworm, which is a fungal infection of the skin
Hook worm, roundworm and tapeworm infection
Toxoplasmosis
Cat scratch disease
Scabies, a mite that causes severe itchiness and skin lesions
In this article we are going to look at cat scratch disease (CSD), the cause of it, the symptoms and how to prevent it. Cat scratch disease, or cat scratch fever, is caused by an organism called Bartonella henselae or formerly called Rochalimaea henselae. It is a small anaerobic (organism which does not need oxygen to survive), gram-negative, non-motile bacterium. Domestic cats are the natural hosts for this organism and the animal from which humans can contract the disease (also known as the vector). If a cat harbors this bacterium, the cat very rarely shows any signs of the disease which is described as asymptomatic. It is therefore impossible to tell if a cat is infected with this organism without further testing. Fleas are the organism responsible for transmission of the disease between cats and therefore flea control is one of the best ways to prevent this disease. The infection rate is much higher in a population of cats that are flea ridden and can be as high as 61%. As a cat scratches and bites at fleas, the organism gets stuck between their teeth and under their nails. Kittens younger than 12 months are 15 times more likely to carry the infection than adult cats.




My dog did not go out of the yard and is now limping lame on one of his hind legs
Anterior cruciate ligament rupture in dogs
Often time vets are confronted with this situation in veterinary clinics. As far as the owner knows their dog would not have been subject to any trauma, yet they can hardly take weight on one of their back legs. There are many possible causes but by far one of the most common reasons for this situation occurring is a tear of the major small ligament inside the knee.




My dog is scooting on its backside and I think it has worms
Anal sac disease in dogs
Many veterinarians are presented by concerned pet owners about the animal's scooting or dragging their backsides along the ground by holding the back legs up in the air and pulling themselves forward by the front legs whilst remaining in a seated position. The owner often thinks that the animal may have worms and is trying to get the worms out their backside by dragging it along the ground. Although this is quite possible to be the case, especially in the case of tapeworm infestation, it is unlikely to be the cause. The most common cause for this behaviour is uncomfortable anal glands.




My pet is not responding to me
Deafness in pets
Pets are known to have an acute sense of hearing. What would cause them to lose this ability? How will they cope with deafness? To answer these questions we first have to look at the normal anatomy of the ear.

Dog and cats ears, much like humans, can be divided into three areas: the outer ear, middle ear and inner ear.
The outer ear consists of the external earflap called the pinna, and the ear canal which is a narrow tube through which sound vibrations enter the ear.
The middle ear contains the eardrum, a membrane that vibrates correspondingly to the incoming sound waves, and the small little bones on the inside of the eardrum called the auditory ossicles. These small bones transmit the eardrum vibrations to the inner ear.
The inner ear, located deeper within the skull, contains the cochlea, a snail-shaped structure containing nerve endings that receive the vibrations and pass nervous system signals along to the brain, thereby enabling hearing.
Is your pet safe?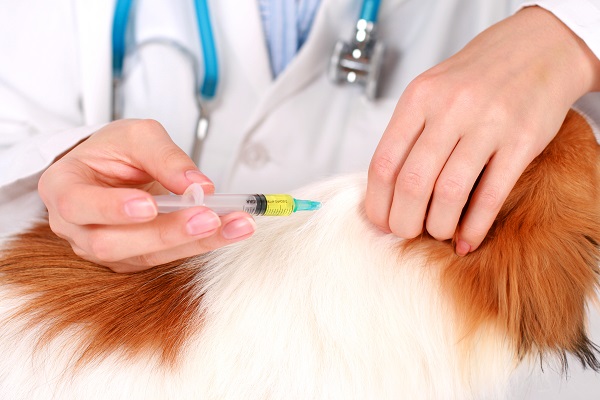 Fatal Diseases that can easily be prevented
Fatal Diseases that can easily be prevented
There are some fairly common fatal diseases in animals which can and should be prevented wherever possible. This article looks at how these diseases present, what they lead to and most importantly how they could be prevented. Today we have more information about our animals and the diseases they may suffer from than ever before. With this knowledge comes the means of preventing these conditions that years ago would have meant certain death to our beloved pets. The most important means of disease prevention readily available to us is vaccination. A simple annual health check and vaccinations can help ensure your pet lives a long and healthy life. Other important means of prevention includes regular deworming as well as tick and flea treatment.




A sugar substitute fit for humans, which can be lethal to your dog
Xylitol Toxicity
What is xylitol and where can it be found?
Xylitol is a natural sugar alcohol that is commonly used as a sugar substitute in human foods. It is found in and extracted from corn fiber, birch trees, hardwood trees as well as other fruits and vegetables.

Xylitol is a sugar substitute most commonly found in chewing gum, candies, breath mints, baked goods, cough syrup, children's edible vitamins, mouth wash and tooth paste (all of the sugar free variety). There are many more human products on the market that may contain xylitol. It may also be purchased in a granulated form to be used for baking, or as a sweetener over cereals and in beverages. As society's pressure to look lean and slim, and the need to diet increases, this sugar free alternative has grown drastically in popularity over the last decade.




False Pregnancy
Pregnancy
False pregnancy, also known as Phantom pregnancy or Pseudo-pregnancy, is a condition of both dogs and cats, whereby the unsterilised female animal (regardless of whether she was mated or not) shows some or all of the typical signs of pregnancy but is not really pregnant. In other words, she shows mammary gland development (with or without milk production) but does not produce any offspring.




Lameness in old dogs
Lameness
As a dog gets older, he or she may start to struggle to get up or get a little slower on walks. You may notice that they are worse in winter than in summer or after resting for a prolonged period. Sometimes they may not to be able to place any weight on a leg at all and this may happen quite suddenly. Lameness in older dogs can be broadly placed in three categories:




Lameness in young dogs
Lameness
Getting home to find your puppy or young dog not placing weight on a leg is always a concern. There are many different reasons why a young dog may limp, some more serious than others. Causes of lameness can be broadly placed into three different categories:
Lameness due to trauma
Developmental and congenital (inherited) lameness
Infectious causes of lameness and cancer
Because the causes of lameness can be so wide and varied, it is important to have your puppy looked at by the veterinarian sooner rather than later when you notice any signs of limping or lameness.