Spircocerca is a dangerous worm that is potentially infecting dogs all over JHB. Read the attached article for more info about this nasty parasite & how to prevent it.

A fat animal is an unhealthy animal!
Being overweight predisposes your pet to (amongst others)  joint pain, diabetes, pancreatitis, raised blood pressure, increased anaesthetic risk, heart failure and respiratory complications. Feeding the right food at the right quantity, with the correct level of exercise is vital to your pets continued health. Feel free to ask us for advice about your pets weight.
Don't forget to check your pets teeth!
Bad breath is usually as a result of poor oral health. If your pets teeth are not sparkling white or if the gums are red (not pink) or bleed easily, then dental attention is probably required. We have a top-class dental set-up to help restore your pets' mouth back to optimal health (and pleasant smelling!!) Click HERE for a great article about your pets oral health.

Don't ignore a limp!
If your pet limps for more than 3 days, he/she needs to be seen.  Leaving a problem for longer can result in rapid progression of joint disease (arthritis).  Our modern X-ray facilities can aid in the diagnosis of many joint and bone related problems.
How often should I deworm my pet?
We recommend deworming dogs and cats every 3-4 months. The dewormers (which are available from our receptionists) are effective against all the major worm groups. This is especially important where young children are present, as potentially serious medical complications can arise from pet worm infestations in humans.
PS - it is also a good idea to deworm all the humans periodically as well!
Why is vaccination important?
Vaccination protects our pets against several potentially serious and even fatal diseases. In earlier years, these diseases caused great devastation and suffering, but are now largely preventable through vaccination. We can advise you on the correct vaccination schedule for your pets.
Does my pet need tick and flea control?
Ticks and fleas, besides causing pain and irritation can also transmit diseases. They are not always easily seen and can become a major problem in the household very quickly! Prevention is so much easier than cure. We have a range of very effective, easy to use products that will keep your pet free from these nasty parasites. Although less prevalent in winter, they are present all year round, so your pets should continue to receive treatment throughout the year. We do not recommend powders or shampoos as a form of prophylaxis as these do not provide any residual activity, and are not particularly effective.
GREAT NEW ARTICLE:

If you are looking for a great guide on how to brush your pets teeth, click on the link below. We keep a great range of toothbrushes, toothpaste and other dental treats for your pets optimal dental health.

Vet Articles
Can humans get worms from dogs and cats?
Zoonotic helminths – Worms which humans can get from pets
Have you ever wondered if humans can get worms from dogs and cats? You don't have to wonder any longer, the answer is 'yes'. In this overview we look at which worms can be transmitted between pets and humans, what diseases they cause and how to prevent this potential health risk.

Firstly when a disease or parasite can be transmitted from animals to humans it is called a zoonosis. It is often a concern when a pet is diagnosed with intestinal worms whether the family is at risk of contracting the parasite. The concern is valid but the good news is that it is easily managed with education, proper precautions and a well organised deworming program for your pets.




My pet has red urine - what does it mean?
Bladder Stones
Bladder stones is a condition that occurs in dogs and cats of various ages, sex and breeds. Bladder stones are also called urinary calculi or uroliths. These are mineral like formations that form anywhere in the urinary tract, including kidneys, ureters, bladder and urethra. The most frequent location is the bladder.

Clinical signs of bladder stones to look out for
Dogs with bladder stones often present like dogs with a bladder infection. Both of these conditions will show frequent urination as well as discomfort, particularly when urinating. The animal will squat to urinate frequently, often only passing small amounts of urine while straining. The owner might also see a red discoloration in the urine and in some cases the urine can be a dark red colour. Because the stones rub against the bladder wall it causes irritation and inflammation of the bladder wall that leads to bleeding. Some dogs will show discomfort and pain when walking, with the hindquarters tucked in, while cats can become very vocal when in pain. In some cases the stones may still be very small and can leave the bladder and enter the urethra. The urethra is the tube that directs urine from the bladder to the outside. If the stone is not small enough to pass, it will become lodged in the urethra, blocking urine flow completely. The pressure will build up in the bladder and the kidneys, and if this is not corrected quickly, the bladder can rupture. This will cause severe illness and if quick intervention is not done it may lead to death.




Do cats bite for no reason?
Aggression in cats
Cats are often seen as less aggressive animals than dogs but they have five sharp ends that can be used at a moments notice. Cats may also be seen as more instinctive than dogs, mimicking some of the behaviour seen in their wild counterparts. This is obviously on a much smaller level. Aggression can be directed towards people, cats, other species such as dogs, rabbits and birds or inanimate objects, which would include toys or furniture. The most common causes of aggression in cats can be described under the following categories:




Does your puppy have good manners?
House training your new puppy
It is important to plan ahead for house training. Always ensure everyone in the house is involved and that everyone knows what the plan is. It is important to have consistency when training puppies so as not to confuse them. Routine is essential for achieving the desired goal of having a puppy with "good manners". Puppies, as with human babies, benefit greatly from a fixed routine, they feel safer and it helps the learning process.




Do dogs bite for no reason?
Aggression in dogs
Aggression is one of the most common behavioural problems in dogs. Aggression is often easy to diagnose but difficult to manage, because it is often multifactorial. There are several different categories of aggression. Let's look at the different types of aggression in dogs.
Aggression in dogs
Aggression can be classified into several different categories. Fighting amongst dogs in the same household is probably the most common aggression problem, followed by aggression to unfamiliar people. It is not always possible to prevent aggression but it can usually be controlled with effective management. In some cases, re-homing an aggressive animal may be a suitable solution and in a few cases, euthanasia may be the only option.




A new puppy - happiest days or worst nightmare?
New puppy
Having a new puppy join your family can be one of the most exhilarating experiences for a family but if not done the right way it can have disastrous consequences. People often let emotions get the better of them and don't make informed decisions. A new puppy will become part of the family for the rest of its life and you will be responsible for its wellbeing. Before getting a new puppy, there are a number of things one has to consider.




Feline Leukaemia Virus (FeLV) infection in cats
Feline Leukaemia
Introduction
Feline leukaemia (FELV) is a disease of cats caused by a virus called a retrovirus. It is called a retrovirus because of the method it uses to replicate inside the cat. It is the same type of virus as the human immunodeficiency virus and although there are a lot of disease similarities, several studies have shown that the disease is not transmissible to humans. FeLV is one of the most dangerous diseases that affect cats and is a major cause of death in cats. Fortunately the prevalence of the disease has decreased in recent years due to the use of vaccines against the disease and the ability of vets to diagnose the disease early and accurately.




Cat Aids
Feline Immuno Deficiency Virus
How does Feline Immunodeficiency Virus (FIV) compare to Human Immunodeficiency virus (HIV)?
Feline immunodeficiency Virus (FIV) has similar building blocks and is related to Human Immunodeficiency Virus (HIV), but very importantly, it cannot be passed between cats and humans. The virus can also not be transmitted from cats to dogs. Both FIV and HIV viruses share a similar pattern of disease progression. Both viruses are classified as Lentivirus, which means they have a long period of showing very few clinical signs during which time the immune system deteriorates. Eventually Acquired Immunodeficiency Syndrome (AIDS) develops and this is accompanied by opportunistic infections, systemic disease and cancer. The close relationship between FIV and HIV has meant that FIV has been used as an animal study model to better understand HIV in humans.




"Crocodile Mite" skin disease in dogs and cats
Demodectic mange in dogs and cats
Demodex is a mite that lives in the hair follicles of most mammals. It is species specific which means that different types of animals, including humans, have their own type of mite. It is a normal inhabitant of the skin and is most commonly not contagious. The mite is usually passed on to puppies from their mother in the first 72 hours of life. The puppy's immune system usually copes to contain the mite but sometimes an overgrowth of the mites occurs and this is when symptoms of demodicosis also referred to as mange are seen. Mange is a collective name for skin disease caused by different types of mites of which the Demodex mite is only one.




Understanding congestive heart failure in your pet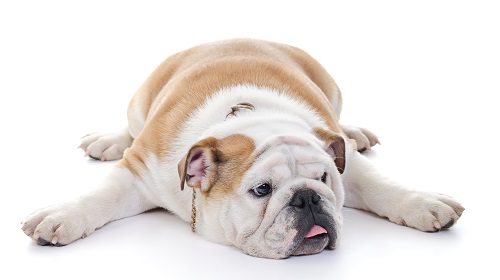 Heart Failure
Congestive Heart Failure (CHF) is a very common condition affecting our pets, and is more often seen in dogs than cats. Although it is a serious condition, and a major concern for a pet owner, it can be easily diagnosed and once diagnosed, it can be managed effectively. The important thing is to make an early diagnosis and start treatment immediately. Congestive Heart Failure can occur in pets of any age, but is more common in older animals. For this reason it is important to have annual checks done on older generation pets. First, let's have a look at how the heart works to be able to understand this condition better.